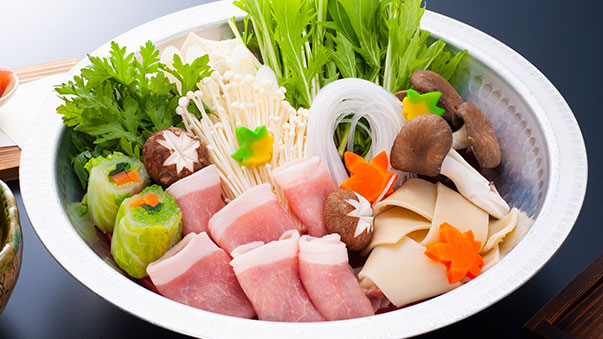 Gunma Specialty Pork Hot Pot
Gunma speciality pork "Joshu Mugi Buta" is known for its balanced marbling of fat, producing a fine grained texture and rich flavor. The hot pot comes with not only the pork but also locally grown vegetables. We recommend to make Japanese-style congee "Zosui" after enjoying the pork and vegetables.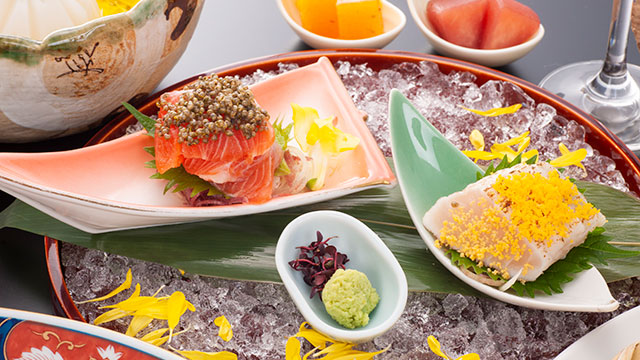 "Sashimi Dish" available in Kaiseki Dinner Course
Gunma prefecture does not face the ocean, so we proudly serve freshwater fish Sashimi, including "Gin-hikari" (Gunma premium rainbow trout).